YOU HAVE JUST CRASH LANDED ON ....| HAMSTER PLANET (DO NOT BE ALARMED)
As Queen of Hamster Planet, I Welcome You !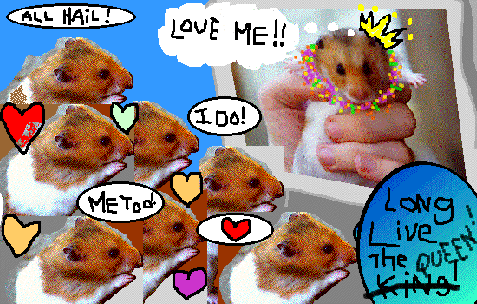 You are safe here with us. We are a happy people, going about our lives with as much fun and gusto as possible. We delight in finding things out and we use the Web for learning, enlightenment and lots of laughs. Please stay with us while your ship is repaired by our Royal Thingy Fixers. There is still a lot of building going on so the best place to hang out right now is Bob's Diner. See you there !
Hamster Planet (C) (P) Meg Davis 1990 All Rights reserved