Captain Jack and the Mermaid

Last Revised: October 12, 2000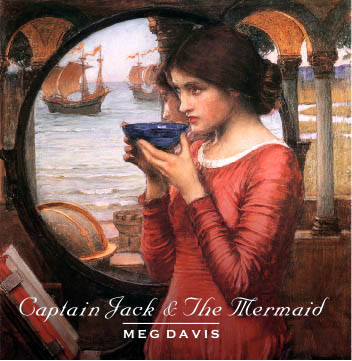 Let the sea trumpets blare ! Let the jelly fish dance ! A massively huge announcement is to be made concerning Captain Jack and his Mermaid has made the leap from analog tape to CD ! Released November 2000 and, as you can imagine, it was no easy task selecting the bonus tracks to go on this Special Edition CD. I decided to choose only original songs and to also include 3 'Live' tracks as well. All of the other songs that appeared on the albums "Dream of Light Horses" and "Swing the Cat" were also transferred to digital format and you will be able to get those songs by ordering a custom CD burned just for you (by Meg) with the songs you choose on it. I'll have an ordering page up for that as soon as possible (still delayed as of February 2002 due to music engineer slowdown).

---

A great deal of work went into the making of this Special Edition 2000 CD and you all have David Greenspan from the Interlochen Music Academy to thank. The master tapes for all of my earlier albums were becomming so deteriorated that, if Mr. Greenspan hadn't rescued them when he did, all of the recordings from Captain Jack to Swing the Cat would have been gone forever. The masters were taken to a unique lab in Washington, D.C. and baked in a special process which bonded the 'sound' layer to the tape layer of the masters. This special process took many long hours to complete. When that was done, it was then time for David Greenspan and his lab engineer to remix and digitize all of the music from the analog tapes. The 'baking' process saved the music but Greenspan could only run the tapes through the analog machines ONE time to get the music off them. As they were being played that last time the music was literally turning into oxide dust and floating away. Saved in the nick of time, these recordings now come to life as if I had just stepped out of the recording booth. Layers of sound which I originally recorded in the studio now come to life and present a new depth and never heard before.

---

I am very pleased that all my years of songwriting have come together in this collection but this CD never would have been realised without the support of some very special people in my life. They are quiet people, working behind the scenes, encouraging me to sing and write music again, keeping me smiling through my painful days. It is because of their friendship and love that my music continues to be heard and played and I hope that I can return their belief in me by writing music that will stand the test of time. Another big 'Thank You' goes to the Sci-Fi and Fantasy fans and authors who have stood by me all these years. It is they who have managed to spread my recordings far and wide from Helsinki to Tokyo....from Anchorage to Antarctica....and keep me singing across the airwaves of the world.
I am gratefull to you all :) Meg Davis, September 9, 2000
Release Notes / (C) 1979 All Rights Reserved / BMI / Harry Fox Agency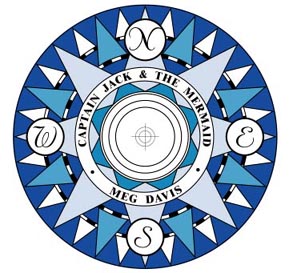 All music and lyrics written, produced and arranged by © Meg Davis 1967-1978 / (P) Leelanau Heritage Arts/BMI/Harry Fox Agency. Assistant Producer and Engineer : Jim Krause. Recorded July 1978, Fifth Floor Studios, Cincinnati, Ohio. First released by Meg Davis on Philo/ Rounder Records
The Musicians
Meg Davis - lead and harmony vocals,6 and 12 string guitars
Malcolm Dalglish - hammer dulcimer, background vocals
Grey Larsen - concertina, flute, background vocals
Ron Sachs - electric guitar
Michael Perry and David Cramball - string, electric bass
Dave Pinson and Alan Eisemann - mandolins
Arlienne Ott - highland bagpipes
Jenny Armstrong - background vocal
Alan Curry - lead male vocal
Michael O'Murchu - pennywhistle, bodhran, background vocal
Fred Price and Guss Ross - percussion

The Songs