MEG DAVIS
THE ONLY LIVE SOLO CONCERT PERFORMANCE EVER RECORDED
AVAILABLE AGAIN AS OF APRIL 2008 !!!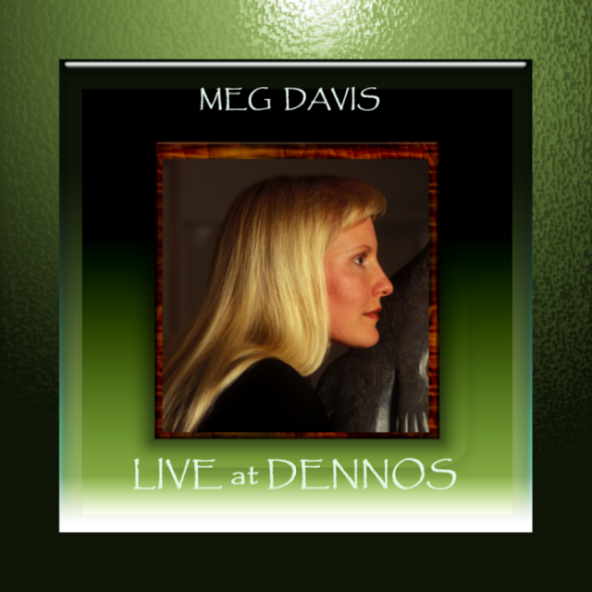 Recorded September 18, 1992 at the Milliken Auditorium, Northwestern Michigan College in Traverse City, Michigan. Published by Leelanau Heritage Arts - BMI
ALBUM CONTENTS
But for Ireland I'd Not Tell Her Name (Ireland)
"P" Stands For Paddy, I Suppose (Ireland)
She Moved Through The Fair (Ireland)
If I Had My Life To Live Over (Meg Davis)
The Claddagh Walk (Meg Davis)
Wild Mountain Thyme (Scotland)
Ye Banks and Braes O' Bonnie Doon (Scotland)
Shenandoah (North America)
The Rocks Of Bawn (Ireland)
Greensleeves (England)
Other People's Children (Meg Davis)
Four Night's Drunk (Ireland)
The King Of Rome (David Sudbury)
The Star of The County Downe (Ireland)
Farewell To Tarwathie (George Scroggie)
Total Disc Time: 57:54
---
2008 NOTICE FROM MEG: THIS ALBUM IS NOW AVAILABLE AGAIN AS OF APRIL 2008 !!! USE PAYPAL LINK ON THIS SITE TO ORDER OR VISIT NEW WEBSITE : MEGDAVIS.COM
---
Questions ? Comments ? Thoughts ? Use the form below to send Meg a note.....